13 Healthy Snack Swaps to Add to Your Pantry
January 12 2021
Theresa Gonzalez I Jan 12, 2021
The new year traditionally inspires a healthy reset: a resolution to get in shape, focus on life goals, and eat better. While we continue to WFH for the foreseeable 2021 future we thought it was time to clean up our snack act. Here are a slew of snacky foods that are better than your go-to variety of chips, puffs, chocolates and jerkies. Have the munchies? Reach for these instead.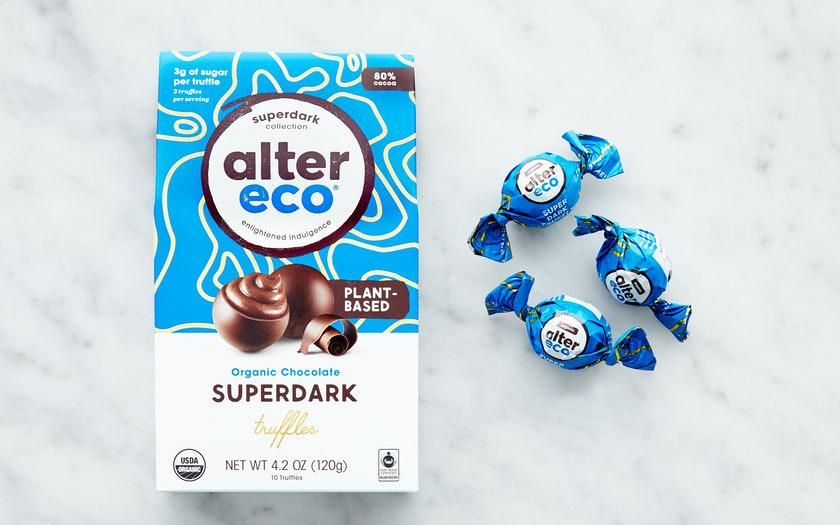 Alter Eco Organic Chocolate Superdark Truffles ($8/10)
These sustainably-made dark chocolate truffles have a coconut oil-based ganache inside that's so rich one is enough to get you through the after-lunch slump.