Elevate Your Chocolate With Our 5 Favorite Bars!
February 07 2020
By Liz Moody I February 7, 2020
While we're all about the plethora of healthy treats flooding the market (Nut butter cups! Cookies! Brownies! Tarts!), sometimes you just want a good old classic chocolate bar. While these picks check all the chocolate bar boxes, they elevate the craft to a new level, with  ethically sourced ingredients, crave-worthy textures, and creative flavors that will leave you drooling. We tried all of the healthy chocolate bars on the market, and these were the best of the best.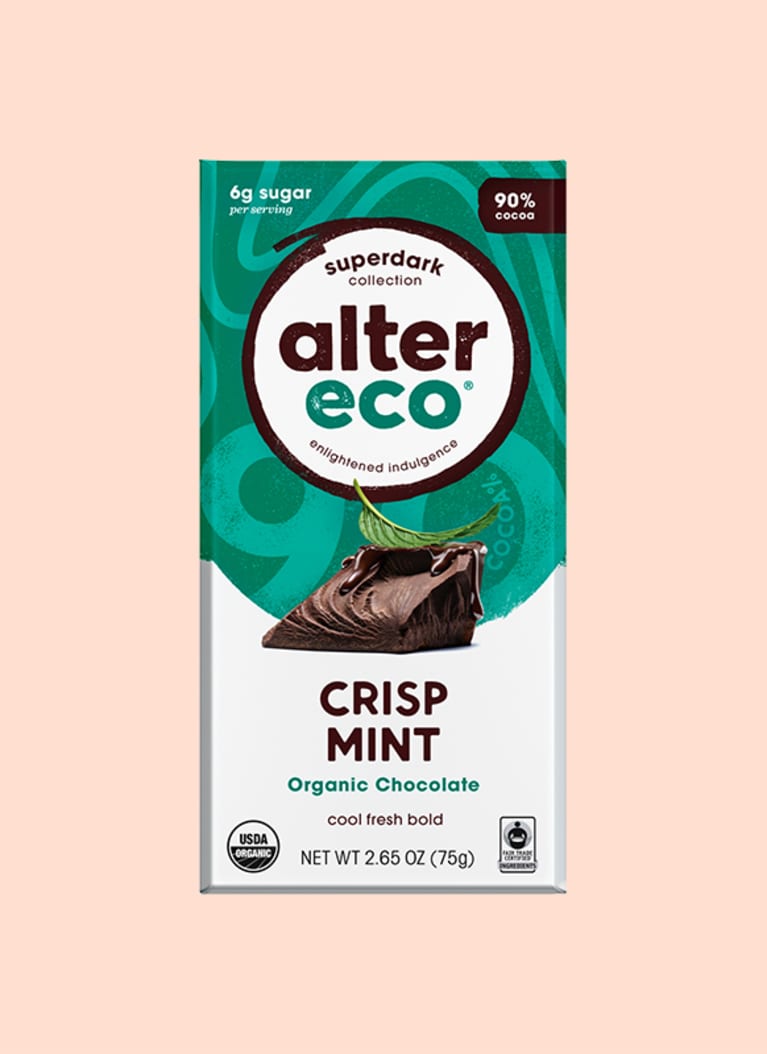 Alter Eco's new dark chocolate line features a whopping 90% cacao for deep, bold flavor with very low sugar (6 grams a serving). All of their ingredients are organic and their chocolate is fair-trade (Alter Eco is a category leader in its work supporting small farmers and the environment). This bar is cut with bright, fresh peppermint oil, which balances the intensity of the bitter-leaning chocolate. Chocolate aficionados will fall in love with this one, which also works incredibly well in recipes.