climatarian recipes
Sweet Quinoa Breakfast Porridge
Packed with nutrients to start your day and full of planet-friendly ingredients!
Get the Recipe
Vegan Avocado-Free Chocolate Pudding
This vegan chocolate pudding is made with plant-based milk instead of avocado for a lower carbon footprint.
Get the Recipe
Burnt Caramel Chocolate Quinoa Matzo Crack
Made with quinoa, hemp seeds, and lots of cracked pieces of matzo (and of course, chocolate), this recipe is the perfect way to celebrate Hanukkah!
Get the Recipe
chocolate that supports regenerative agriculture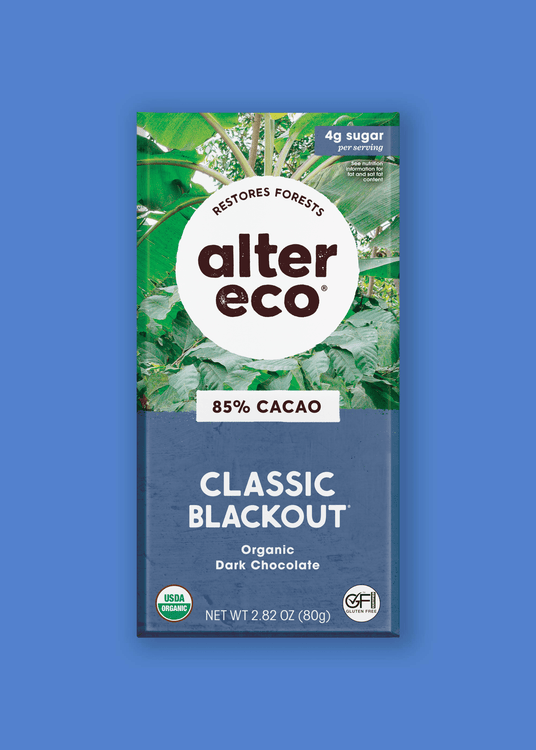 Deep Dark Classic Blackout
$4.49
Add to Cart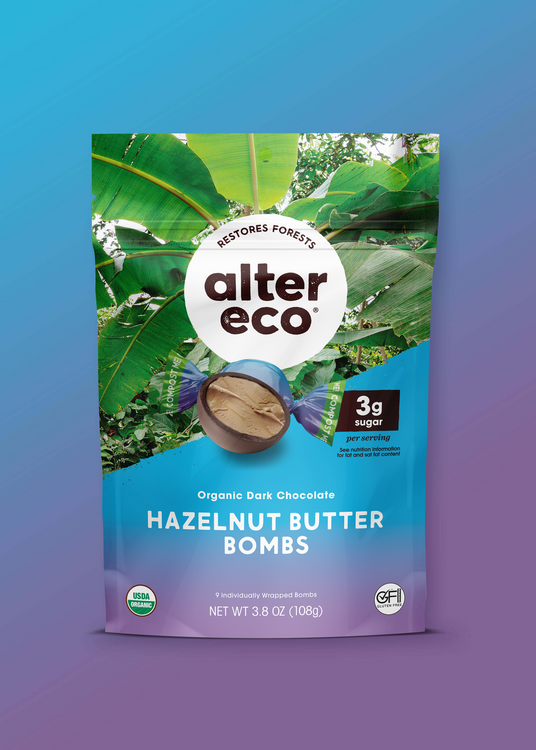 Hazelnut Butter Bombs
$9.99
Add to Cart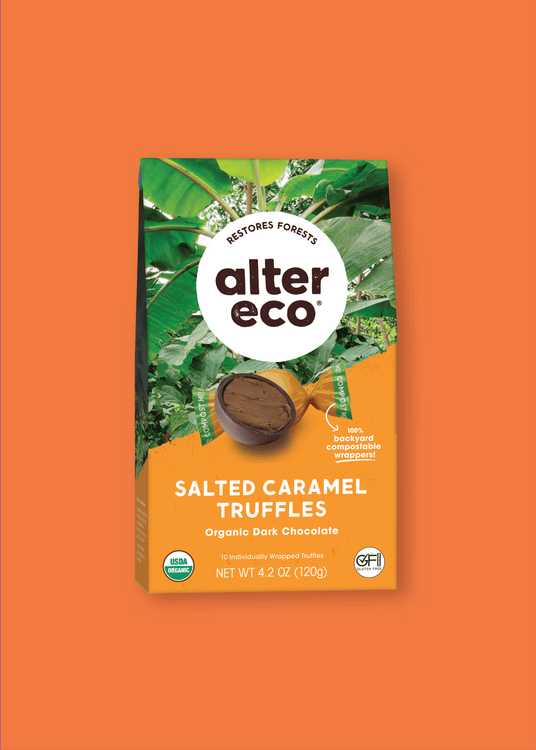 Salted Caramel Truffles
$8.99
Add to Cart
food for mind, body, & soil
We make food that restores rather than depletes. From soil to shelf, our snacks are the cleanest and greenest on Earth.
Good Growing Practices
Our products are grown in thriving ecosystems by small-scale, fair trade farmers.
Ingredients You'll Love
Incredible taste requires high-quality clean ingredients. Always organic, no weird stuff ever.
Lose the Landfill
Our products use recyclable or compostable packaging that eliminates or reduces waste.