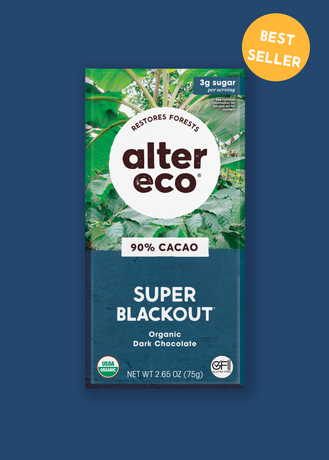 90% cacao
If you love our award-winning Blackout bar, it's time to step into the heart of dark. At 90% cacao, this deepest of blends unites the malty intensity of Ecuadorian cacao with the robust fruitiness of its Dominican cousin. Expert Swiss conching and a touch of Madagascar vanilla makes sure you don't miss the sugar, guarantee a smooth, creamy bite, while all that cacao offers the health conscious some melt-in-your-mouth benefits.
Fall Recipes
These mouth-watering recipes are sure to be the talk of your holiday extravaganza and may just become a new seasonal favorite!
Burnt Caramel Pumpkin Bread
This delicious paleo bread is perfect for a lazy morning breakfast treat or Thanksgiving appetizer.
RECIPE
Super Dark Chocolate Pumpkin Spice Cups
Everything you love about fall wrapped up into one dark chocolate-y, nut buttery cup of deliciousness.
RECIPE
Pumpkin Oat Bars
Just in time to use those leftover Halloween pumpkins, these Pumpkin Oat Bars are a delicious fall treat for anytime of day!
RECIPE